100% Online Experience
Shop Our
Express Store
Instant Pricing - No Hassle - Home Delivery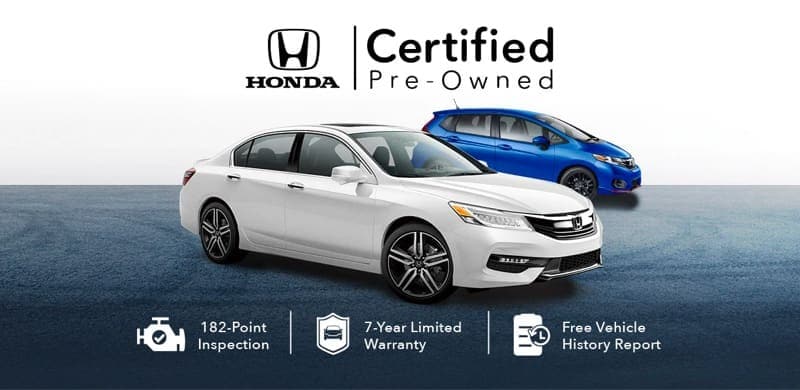 Certified Pre-Owned
Nothing compares to the quality of a Honda. No other program comes close.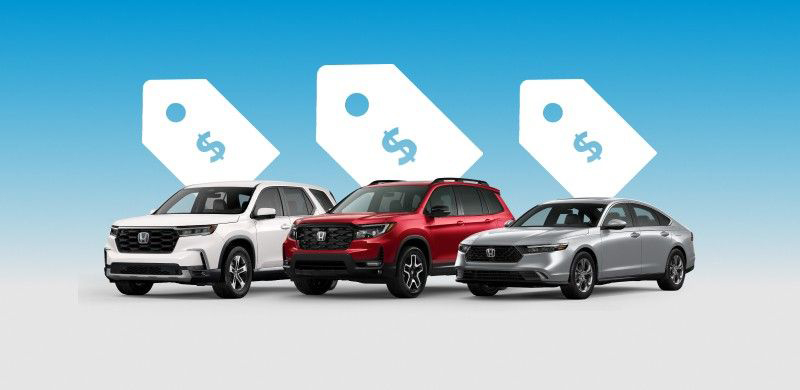 Current Offers
See this month's featured current offers going on now on new Honda vehicles.
Our Reviews
I had a great customer service experience at South Motors Honda, Rolando Abreu the service writer is very knowledgeable and took the listened to my automobile concerns and issues. I highly recommend visiting South Motors Honda and ask for Rolando at the service dept.
I FOUND ALL WHEN WELL . NEVER HAVE I SAW SUCH TENSION GIVEN TO A AUTO MOBILE AND LETTING THE CUSTOMER FOLLOW ALONE THERE IS NO QUESTION HONDA SOUTH OF DOING A GREAT JOB , GIVING YOU AN A PLUS LOUIS J MAZZIO
Great and fast service from the moment they take your car until you receive it completely clean..! Customer service provided by Mr. Marcelino Rosario went beyond all expectations..
Excellent customer service. Huge shout out to Phillip Allen, Service Director who went above and beyond in helping me with issues that my Honda warranty did not cover. He was professional, respectful and courteous. Sergio, Service advisor was timely in his responses and kept me informed throughout the whole process. I highly recommend the service department at South Motors Honda.
I've been a customer for over 5 years at this dealership. I've been helped by multiple service team members and definitely can say I have my favorite. Servicing my vehicle hasn't been easy in the past, but since becoming part of the Honda family 5 years ago, it has changed my perspective. Marcelino, the service team member that I always look for to help with my vehicle needs never fails to make my experience easy and most importantly with respect. I appreciate his loyalty to me and his patience with my appointment needs. Thank you to the Honda team and especially to Marcelino for always making my experience pleasant.
Excelente servicio en South Motor Honda mi service advisor Marcelino Rosario tiene mucho conocimiento me explico todo muy profesional todo el staff muy amable quede muy satisfecha
Excelente servicio al cliente!!! Muy amables, te brindan la información a detalle…y los autos increíbles!!!
Very happy with this dealership. The service department staff outstanding, Marcelino Rosario is my advisor, he is very knowledgeable and attentive. Very happy with South Motor Honda and my Civic...
The service I received is excellent all the way, in addition to that, my car was done extremely quick, complete check up, and even sooner than I had expected. The continued excellence of my Service Advisor is greatly appreciated. I have been a customer of SMH for a long time, more than 15 years. Thank you so much. I don't hesitate to recommend it to anybody who needs it.
I dropped off my Honda Civic due to Air Condition not working. My service rep was Timothy and he said they would text me a review in the next couple of hours with what they found wrong. 90 minutes later I get a text with a video showing everything they checked with an audio explanation. The final result and invoice was for $230 to recharge the AC system. This was the best customer service I have had in years. SMH was fantastic and I will recommend them to anyone. Thanks Tim for all you did, Pam
Great Experience, I will highly recommend to friends and family the sale staff and finance representative were vert helpful and I got a great deal.😊
Had excellent s service from the service advisor to the person who delivered the car. Service was completed earlier than promised, everything works well so far.
Took my car for service without an appointment, and they got everything done quickly and efficiently.
Went to purchase a car for my son. Alex Molinares was the person who assisted my son and was a very professional sales person. He did everything and more to help my son and I want to thank him so much and wish there were more people like him. Thank you Alex.
Great Job! My car was serviced quickly and my service rider was courteous. Nice and new facility! Thank you 😊🚗
Siempre que llevo mi carro a servicio ( cambio de aceite ) recibo excelente atención desde la persona que me recibe en el Parqueo hasta la cajera .
Alex Molinares was hands down was the best automobile representative I have ever worked with! He went above and beyond to make our car buying experience enjoyable, fun, and exciting! He was patient with us, got us the best deal we could have ever asked for, knew exactly what my family was looking for and exceeded all of our expectations! We would never have had a better experience at any other dealership with any other sales agent. I would give the experience with him a 10/10 stars! You can reach Alex (954) 496 3696
Abreu took care of my car with precision, promptness and completely professional. He kept me informed from beginning to end. Great Customer Service. I got my car back during the time given and washed and vacuumed.
Honda es Honda,un servicio rápido,buen precio y calidad,amables y de buen trato a sus clientes.Quedese con honda # 1 en u.s.a
Very helpful in completing the car buying process. Friendly staff and work the financing process based on my needs. Big inventory of pre-owned and certified cars.
12/28/2018 - My wife and I went to buy a 2017 Honda Accord EX, but when we got there the car was sold, Carlos check around and show us a Certified Accord Sport same color with black interior, which my wife preferred. He was able to give us a good deal on the price. During the whole process he was friendly and patient. Yuni handle the finance process and also was very friendly, open and make the process to run smooth from beginning to end. Yasmina was the first point of contact and she was very helpful and friendly. I reschedule the appointment several time and she was very patient and friendly during the rescheduling process. I highly recommend these 3 persons to anybody that needs to buy a car. I wish you all a Merry Christmas and Happy New Year!!!
If you need a solid used car find Alex at South Motors.. Honest knowledgeable and goes the extra mile. He came in on his day off and even offered to pick me up 50 miles away. Pat Finn
WILL Dodson was amazing.. He took very good care of me and i love my new Honda civic.. He made the Process so easy and efficient.. thanks again go see Will if you need a new car
Aldo was awesome! I had a bad experience at the dealership and Aldo fixed everything and more! Not only did he give me the best price on a car that no other dealers in south Florida could beat (9 dealerships) but he gave me excellent service. Their financing department helped me with getting me approved for a car loan and were very friendly. At no time did I feel pressured to buy a car or that I was being deceived. Aldo gave me the best price THE FIRST TIME, there was no back and forth. No other dealer could beat his price, they all told me they would be losing money if they sold me the car. After visiting the 8th dealer, who couldn't match the price, I was content he gave me the best price. If you're looking for your next car, I would definitely recommend buying at South Motors. They were awesome and a huge help. Thank you guys for everything!
Great people I dealt with!! Starting with Kene Reeves sales cordinator followed by Orville Hartley sales person and finally Ridel Diz Financial Manager!!. All of them got to working together and the whole process of me getting my new car took only a few hours!! And Orville even stayed with me pass 9 pm ( closing time for the dealership) to show me a few things about my new car. Thank you everyone!!. Sergio Rodriguez.

Welcome to South Motors Honda
For any driver in Miami, the key to buying or driving a good car is working with a reliable dealership. This means working with a Honda dealership that acts in good faith on all occasions, gives conscientious care, and pays good attention to detail. At South Motors Honda, Miami, we acknowledge this fact and strive to ensure that our activities benefit customers who want to make healthy auto choices.
Whether you require Honda Financial services or need repair services from a reputable Honda dealership in the Miami area, South Motors Honda, Miami, FL, would be honored to be your Honda dealer of choice.
You are invited to come see our capabilities firsthand and learn more about our Honda offers, financing rates, auto repair service, and parts.
Read More...
Get Directions To South Motors Honda